COTA SA E-NEWSLETTER
13 APRIL 2022
BUILD COMMUNITY CONNECTIONS AND MAKE A NEW FRIEND AS A COTA VISITOR
Since 2019 COTA Visitor volunteers have brought conversation, news, new interest, and friendship to people receiving aged care services and at risk of loneliness or isolation.


Bill was seeking companionship and Andrew was looking for ways to get involved in his local community. Through COTA Visitors their common interests and proximity to each other were identified and they were matched.


Andrew and Bill [pictured] now look forward to their weekly catch-ups and chats about current events, politics, health, their careers and sport. Andrew has loved hearing Bill's old Vietnam war stories and is glad to have made a new friend.

More volunteers are needed to provide friendship to people who have contacted COTA SA looking for someone to visit them and brighten their day. Visiting on older person is a simple and effective way to share your interests and make a real difference in someone's life. COTA Visitor Volunteers apply here, or find out more about COTA Visitors here.
The COTA SA Forum will be held on:
DATE: 28 April 2022
TIME: 10:00 - 11:30am
LOCATION: Marion Hotel, Terrace Room
The marginal seat of Boothby is an important one at the federal election on 21 May 2022. Your vote will make a difference to the outcome of the election, and to older South Australians.


Hear from:

Labor candidate Louise Miller-Frost
Liberal candidate Rachel Swift
Independent candidate Jo Dyer
Greens candidate Jeremy Carter
United Australia Party candidate Graeme Clark
about their policies and priorities that will impact older South Australians, followed by a Q&A session with the audience.
This free event will be hosted by COTA SA and moderated by Deputy President, Anne Burgess AM. Light refreshments will be provided.
BOOKING
You must register to attend by using the button below or calling us on 08 8232 0422.
Please be advised that COTA SA requires all event attendees to be fully vaccinated against COVID-19.
FREE TRAVEL PROMISED!
ALL DAY - EVERY DAY
"Free public transport all day - every day for Seniors Card holders" was promised by Labor in the election period, making now a great time to prepare yourself to save money and jump on board the Adelaide Metro services.
To teach people how to travel safely and make the most of the services COTA SA is delivering free, interactive Seniors on Board information sessions to community groups of people aged 50+.
The session covers where to access timetables and charge cards, journey planning, accessibility and safety and the opportunity to book a practice trip with a COTA SA volunteer.
To book a one-hour, session delivered by a peer educator for your group or yourself, contact COTA SA phone 8232 0422 or bookings@cotasa.org.au.

We are running a session at the COTA SA Office which individuals can still book for (via details above):
COTA SA - Level 1/85 Hutt St, Adelaide
Thursday 19 May, 1-2pm


Sessions will only be available until June 2022.
Do you have a parent or friend who wants to stay living independently in their own home?

Are you an older person wanting to find out about aged care services and supports?.... then these webinars are for you.
Hear from COTA SA's Ageing Well Coordinators and Aged Care Navigators online over a series of four lunchtime webinars to hear about ageing well in your own home. They start right at the beginning of an older person's aged care journey, and will share information, tips and tools about entering the aged care system, getting the services and supports that suit your needs, and managing your services.
All sessions are run from 12 noon - 1pm.

4 May Aged care – where to start
with Ageing Well Coordinator, Trudy
11 May Finding aged care services that are right for me
with Aged Care Navigator, Julie
25 May Aged care services in country SA
with Country Ageing Well Coordinator, John
1 June Managing my aged care services
with Ageing Well Coordinator, Trudy
These webinars are best suited to older people or their families who are new to, or have not yet accessed aged care. They are not suitable for aged care or associated workers. A zoom link will be emailed to registered attendees one day before the session. Contact COTA SA for more information on 8232 0422 or cotasa@cotasa.org.au, or book in using the button below.
SUPPORT FOR YOU IN YOUR ROLE AS A CARER
If you are a carer for an older family member and live in country South Australia you may feel isolated and alone. It can be helpful to register with the Carer Gateway to access information, support and services that include:
Peer support groups assist carers in linking with others where you can share your experiences and knowledge
Confidential and professional counselling about your particular situation, to help you manage the stresses of being a carer
Carer coaching can assist you to manage your caring role, can help you identify priorities and can include tips on how to look after yourself and provide new approaches in being a carer
Respite - a service that is provided for the person you care for that is designed to give you time out from your caring role. The Carer Gateway funds respite so that you can have a break. This funding can be used for 'Planned Respite Support' where you might plan to have a night out or go on a short holiday, or for 'Emergency Respite', when there is an unforeseen crisis and you are unavailable to provide your usual care.
Register with the Carer Gateway on 1800 422 737 or click here.
If you live in country South Australia and have queries about aged care services and the My Aged Care system please contact COTA SA's Ageing Well Country Coordinator on 1800 182 324 for free independent information and support or click here.
---
RESULTS: THE PLUG-IN
MOOD SNAPSHOT SURVEY
Recently, we once again reached out to older Australians to gauge their experiences of 2021 and understand how people are feeling during 2022. We were overwhelmed with the heartfelt responses of the 180 people who completed our survey – thank you!
Compared to our 2021 survey results, we saw very similar outcomes from our respondents. The major differences we noted were:
A slight decline in positivity and optimism this year – only 67% felt positive (ratings of 7+ on 10-point scale), down from 76% in 2021
More respondents indicated that they had been able to meet up with their friends and family, and continuing this was the thing most looked forward to for 2022 (69%)
An increase in missing holidays and travel over the past year (66%, up from 58% in 2021)
Our respondents expressed concerns in recent times about environmental disasters, international conflicts, and social issues. However, there was still a high level of optimism.
Many expressed how they were looking forward to being less restricted in 2022, and once again actively participating in their community, whether through work or volunteering, patronising arts and cultural events, or spending time with family and friends.
Here at The Plug-in, we look forward to continuing to hear from you this year on what is most important and how you are feeling throughout 2022!
CELEBRATING THE YEAR OF THE TIGER WITH STRENGTH FOR LIFE!
COTA SA was delighted to be invited to The Chinese Welfare Services at the start of Chinese New Year to present the Strength for Life program to approximately 80 people [in four groups]. It was wonderful to meet a host of Chinese community members attached to four separate groups.

Thank you to Kam Chiu, Nikita Kwong and Meihua Lin for organising these sessions, providing interpreters and for your warm hospitality!
COTA SA looks forward to continuing to collaborate with Chinese Welfare Services in the future!
CALL FOR RAINBOW HORIZONS PROJECT PARTICIPANTS

Take part in a focus group of LGBTI people in SA to create greater support across generations in relation to end-of-life planning, care and dying. We still have some places for Burra, Mt Gambier, Christies Downs and Salisbury to inform, collaborate and co-design the work of the Rainbow Horizons project.
Supported by Office for Ageing Well. More information here.
PODCAST
Listen to the podcast from a recent radio interview (available until 20 April) on ABC North and West with Angela Coe, hosting Jackie Wurm and Dr Deb Selway from the group LGBTIQ+ MID-NORTH SA about the Rainbow Hub and the Rainbow Horizons project here.
---
COTA SA's Silver Rainbow's Community of Practice is for anyone who is a worker or interested in the aged care sector; we share questions and observations and discuss issues relating to providing services and care to LGBTI elders. There are two sessions coming up:

A trans man perspective: Zac Cannell in conversation — an in-person session or on Zoom
Zac Cannell will be in conversation with Mona Khizam our Silver Rainbow Trainer and Team Leader. Followed by discussion and afternoon tea. Zac is a Sexual Health Counsellor for SHINE SA and has lived experience as a transgender man. He is a prominent advocate and allied health professional and will speak about safer client engagement.
WHEN: Thursday 5 May, 3.00 - 4.30pm
WHERE: In.Studio + Café, 268 Pirie Street, Adelaide
RSVP: for catering and COVID numbers via events@cotasa.org.au or ring 08 8232 0422

LGBTI Care perspectives — an in-person session or on Zoom
A chance to hear about three different projects to support LGBTI people ageing better. Followed by discussion and afternoon tea.
Speakers:
Palliative care traineeship project


Karen Glaetzer, Palliative Nurse Practitioner, Eldercare
Rainbow Horizons, inclusive end of life care
Jackie Wurm, Rainbow Hub, Project Officer, COTA SA

Created Communities trial
Robyn Lierton, Community Engagement and Diversity Manager, ECH
WHEN: Tuesday 7 June, 3.00 - 4.30pm
WHERE: The Joinery, 111 Franklin St, Adelaide
RSVP: for catering and COVID numbers via events@cotasa.org.au or ring 08 8232 0422
You can subscribe here to receive our SA Silver Rainbow Community of Practice e-news.
---
AHCSA AND COTA SA STRENGTHENING TIES

The Aboriginal Health Council of SA (AHCSA) is a COTA SA Supporter. COTA SA's Rainbow Hub Project Officer, Jackie Wurm recently presented to AHCSA's March Board Meeting about COTA SA's state-wide, Strength for Life program and other services. She also spoke about the Rainbow Hub's offerings including the Rainbow Horizons project, that is supported by Office for Ageing Well. We look forward to continuing our work together. More information is on our website, including for organisations that would like to join the growing number of COTA SA Supporters.
8 DAY GROUP HOLIDAY

A jam packed 8 day getaway with many inclusions. Murder Mystery dinner party, wonderland by night, 4WD tour of Norfolk island, island fish fry, sound and light show, breakfast bushwalk, Pitcairn Settlers tour, garden tour and a ghost tour are just some of the inclusions.

Prices include flights from your selected city and start from $3,850*pp twin share ex Adelaide. Single supplement available.

Breakfast and dinner daily included.

26th June 2022 departure


Staying safe on the road is important for all road users, however cyclists are more vulnerable because they have less protection than other motorists.


Drivers are required to give a minimum of one metre when passing a cyclist where the speed limit is 60 km/h or less or 1.5 metres where the speed is over 60 km/h.
If the driver of any vehicle has a clear view of any approaching traffic and can do so safely, they are permitted to:

· drive to the right of the centre of the road
· drive to the right of the dividing line
· drive on a dividing strip that is at the same level as the road
· drive on or over continuous lines around a painted island
· straddle lanes
· move across lanes
· drive not completely in a single line of traffic.
Drivers must ensure it is safe before indicating and passing a cyclist. If it is not safe they will need to slow down and wait until it is safe to pass.
For more information on SAPOL's Road Safety Centre programs and resources click here.
AN EXCITING NEW INITIATIVE LAUNCHED CONNECT@THE LIGHTS
Connect@The Lights is the newest program at the Lights Community & Sports Centre, supporting individuals improve their physical health and wellbeing.

This free program is open to individuals looking to reconnect with physical or social activities and wanting support, encouragement and guidance to improved health and wellbeing. Connect@The Lights involves one on one consultations with an experienced health and wellbeing coach, once a week for six weeks. Over the 6 weeks our consultants will work with individuals to set goals, build confidence and motivation and help break down any barriers preventing them from participating in activities.


Connect@The Lights is being run in partnership with Mind Australia and their 'One Small Step' Program. For more information click here, call 8405 6670 or email thelights@cityofpe.sa.gov.au.
JUST LANUCHED - NEIGHBOURHOOD GRANTS
Foundation SA's Neighbourhood Grants

are now open and offer SA based non-profit organisations, up to $2,000 to support acts of community connection that strengthen the bonds of neighbourhoods, led by people in their own communities.
Applications close
Thursday 5 May 2022
and funds will be distributed before 30 June 2022.
CLICK HERE
for more information on eligibility and to apply.
DO YOU NEED SUPPORT TO WITHDRAW FROM AN ADDICTION?
Making the decision to stop using alcohol and/or other drugs can significantly improve your life. It can improve physical and mental wellbeing as well as personal relationships, and help you to reconnect with yourself.
SONDER now offer an In-Home Withdrawal Service that allows you to withdraw from substances in a confidential, safe and familiar home environment with access to essential support from a skilled care team, ensuring a safe and successful detox.

Read more here.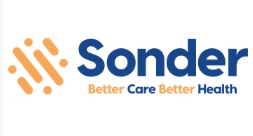 WIN TICKETS - BROADWAY ON PIPES
WHERE: The Capri Theatre, Goodwood
WHEN: Sunday 22 May 2:00pm
Baritone Andrew Crispe will join organist Chris McPhee for a very entertaining afternoon of music featuring music from Broadway. The program will be a salute to stage and screen featuring some of the best loved music which has become so very popular. For further information click here or phone 8272 1177
LET US KNOW HOW WE ARE DOING...
At COTA SA we always welcome your feedback so we can improve our services to you.
If there's something you'd like us to know, please tell us using the button below.
COTA SA acknowledges the Kaurna people of the Adelaide Plains as the traditional custodians of the land our headquarters occupy. We also acknowledge all Aboriginal nations throughout South Australia. We honour Aboriginal peoples' continuing connection to Country and recognise that their sovereignty was never ceded. We pay our respects to Elders past, present and emerging and extend that respect to all Aboriginal people.
POSTAL ADDRESS
PO BOX 7024, Hutt Street SA 5000
STREET ADDRESS
Kaurna Country Level 1/85 Hutt St, Adelaide SA 5000
www.cotasa.org.au
ABN 28 426 218 58