COTA SA E-NEWSLETTER
3 MAY 2022
COTA VISITORS BRINGS JOY TO
MARY AND CAROLINE
Visiting on older person is a simple and effective way to share interests and brighten a life. Caroline and her two daughters visit Mary at her home in an aged care facility. Caroline said...
"Mary loves to hear how my girls have gone at school during the week, what they are up to on the weekend, and what hobbies and sports interest them."
My 9-year-old Sophie was doing a school assignment on what school was like in the 'olden days'. Mary, who used to be a school teacher, was the perfect subject: she was able to share her experience of being a school girl in the 1920s and 30s and then later as a teacher.
We always walk away from a visit with Mary with smiles on our faces."


COTA Visitor clients come from a variety of backgrounds. Volunteer as a visitor and let us find someone for you. Ring COTA SA on 08 8232 0422 or 1800 182 324 or email cotasa@cotasa.org.au. Click here for more information.
L-R Barbara Pocock, Louise Miller-Frost, Jo Dyer, Graeme Clark, Anne Burgess, Rachel Swift
We had a full house at our Boothby Candidates Forum on Ageing at the Marion Hotel on 28 April. The purpose of the forum was to bring together candidates in the marginal seat of Boothby ahead of the federal election so that you could hear about their party policies and priorities that will have an impact on older South Australians.
At the forum we heard from Independent candidate Jo Dyer, United Australia Party candidate Graeme Clark, Labor party candidate Louise Miller-Frost, Liberal party candidate Rachel Swift and Greens spokesperson Barbara Pocock. After their opening speeches, the panellists engaged with the audience in a Q&A session.
The Q&A presented a great opportunity for the audience to ask the candidates questions about the issues that matter most to them, including:
Breaking negative ageing stereotypes and addressing ageism

Prioritising climate change

Providing 24/7 nursing staff in residential aged care facilities

Age discrimination in relation to NDIS access and equity with My Aged Care
Our hope is that our Boothby Candidates Forum on Ageing has helped you to decide how you will vote on 21 May to make it count for all older South Australians.
COTA SA has a suite of Strength for Life resources in a number of community languages: Arabic, Persian, Spanish, Hindi, Greek, Italian, Vietnamese, Chinese and Tagalog. They are:

These resources can be found here
It was a real pleasure for Clara Tait, Cultural Diversity Officer at COTA SA, to be a guest at Radio ENA to promote the Strength for Life Program to the Greek community; what a great opportunity for detailed information about this valuable program to be broadcast in Greek for community members tuned in, across metropolitan Adelaide.
Many thanks to Agapi Kiziridis, CHSP Facilitator and Project Officer Greek Orthodox Community of SA for conducting the interview and Chris Despotakis, Manager at Radio ENA for his warm welcome.
---
SPREADING THE WORD ABOUT STRENGTH FOR LIFE

Earlier this year, COTA SA's Strength for Life Ambassadors underwent cultural awareness training and interpreter training to equip them with the skills and confidence to present Strength for Life to members of our Culturally and Linguistically Diverse (CALD) community.
On 26 April COTA SA's volunteer peer educator and CALD Ambassador, Carmen Walker Galpin, was privileged to visit a group of 40 Chinese community members in Adelaide and present Strength for Life to them; this session was organized by Chinese Welfare Services of SA.


"I felt so welcomed there and the interpreter made me feel really comfortable," said Carmen, "the group was so attentive and they were really interested in all I had to say- I believe some of them will look into starting Strength for Life now that they know all about it!"

Thank you, Carmen and thank you to all our Ambassadors and peer educators for the great work that you do!
Would you like to become a CALD Ambassador? If so, feel free to contact:
Clara Tait -
Cultural Diversity Officer, Strength for Life

D: 08 8224 5523 M: 0420 871 721 E: ctait@cotasa.org.au
---
INGLE FARM STRENGTH FOR LIFE
- OPEN FOR NEW ENROLMENTS!
INGLE FARM REC. CENTRE - BELGRAVIA LEISURE
3/58 Beovich Road Tel: 7422 1500
Monday 9.30 & Wednesday 10am
Give them a call today and keep the winter blues at bay!
---
WHY NOT HAVE SOME FUN?
SFL participants have a ball at 'The Village Gym' in Nuriootpa!
SIMPLE, EASY TO UNDERSTAND INFORMATION SHEETS
Do you have a parent or loved one living in regional SA who needs some support to stay living independently in their community?
The first step to accessing services to help older people stay living safely in their own home, is contacting My Aged Care. For some older people, this can be a daunting and confusing. To make this process clearer, we have released a series of Let's Talk Aged Care Information Sheets and Sheet #1 gives tips about making the first call to My Aged Care. It is printable and is available now using the button below or on our website.
You can also talk with John Moran, our Ageing Well Coordinator – Country for more information about taking this first step on free call 1800 182 34.
WEBINAR SERIES
Hear from COTA SA's Ageing Well Coordinators and Aged Care Navigators online, over a series of four lunchtime webinars about ageing well in your own home. They start right at the beginning of an older person's aged care journey, and will share information, tips and tools about entering the aged care system, getting the services and supports that suit your needs, and managing your services.


If you have an ageing parent or friend who wants to stay living independently in their own home, or if you are an older person wanting to find out about aged care services and supports, then these webinars are for you.

All sessions are run from 12 noon - 1pm.
4 May ***TOMORROW***
Aged care – where to start -
with Ageing Well Coordinator, Trudy
11 May Finding aged care services that are right for me
with Aged Care Navigator, Julie
25 May Aged care services in country SA
with Country Ageing Well Coordinator, John
1 June Managing my aged care services
with Ageing Well Coordinator, Trudy
These webinars are best suited to older people or their families who are new to, or have not yet accessed aged care. They are not suitable for aged care or associated workers. Book using the button below or contact COTA SA for more information on 8232 0422 or cotasa@cotasa.org.au. A zoom link will be emailed to registered attendees one day before the session.
---
NAVIGATORS SUPPORT PEOPLE TO NAVIGATE AGED CARE
The Aged Care Systems Navigator Trial provides a free, independent service, to older people, their carers, and families. Aged Care Navigators support people through their journey, taking away the stress that comes from not knowing where to start or how it all works.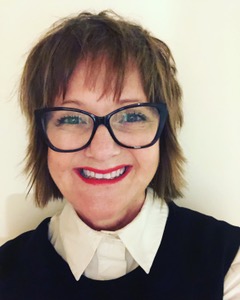 Julie Lawrie, COTA SA Aged Care Navigator said...
'The Aged Care Systems Navigation Trial has been extremely successful. Here at COTA SA, we have successfully supported hundreds of customers navigate their way to the support they need. The aged care system can feel extremely confusing, complex, and inaccessible to most people. The Trial has empowered customers, by providing them with the information they need, to confidently make their own informed decisions, around aged care services and what is right for them as individuals'.
The Trial also supports COTA SA's Rainbow Hub to provide tailored aged care information and support for people in the LGBTI community, at events, online, by phone and through enewsletters.
The Trial started in 2019 and will run until December 2022. It has been delivered by COTA SA as part of a consortium led by COTA Australia and funded by the Australian Government. Deidentified data collection, reporting, and customer feedback are key elements of the Aged Care System Navigator Trial. The Trial will continue to inform the future operations of the new and permanent navigation model called 'Care Finders' which is planned to commence in January 2023 (after the Trial concludes). Care Finders will be available throughout Australia including regional Australia and will be promoted when available.
A new face to face service is also available by visiting several Services Australia Service Centres including regional areas. These Aged Care Specialist Officers can be contacted on 1800 227 475 or online here.
---
Do you live in regional South Australia?
We want to hear about your experiences.
The Plug-in wants to hear about your experience of living in regional South Australia, including how you maintain social connections, and how you and your community respond to environmental events.
We have conducted surveys on these topics and now are looking to further understand the personal experiences of older South Australians through focus groups and interviews with people in the following regional locations:
To talk about what helps you make and maintain connections with others: Clare, Port Pirie, Robe, Victor Harbor and Whyalla
To talk about your experience of navigating major environmental and social changes: Kadina, Peterborough, Tanunda, Strathalbyn, and Whyalla
If you have already registered your interest in taking part, we want to say – thank you! We are still looking for more people to participate (and if you can't recall registering but would like to take part, please feel free to register again).
Click here to read more about the project and register!
The Plug-in is supported by Office for Ageing Well and Wellbeing SA to undertake this research. The findings from this study will inform local programs in your area and be shared with decision-makers in State and Local Government, Local Health Networks, not-for-profit organisations, and other service providers.
If you know family, friends or others who would be interested in contributing to this project and the work of The Plug-in, please share this information with them. The Plug-in wants to hear the voices of a broad range of older South Australians from regional and metropolitan areas.
Contact The Plug-in for more information on 08 8224 5526 or
connect@theplugin.com.au
.
RAINBOW HUB MONTHLY LUNCH

A lunch for LGBTI people aged 50+
DATE: 26 May, 12 noon - 1:30pm
WHERE: Treasury 1860, 144 King William Street, Adelaide
BOOKINGS: Email events@cotasa.org.au or call 08 8232 0422.
Please note: Attendees need to be double vaccinated.
Check our Facebook page for updates if the COVID-19 situation changes in South Australia.
---
RAINBOW HUB MONTHLY SESSION @ THE COLONEL LIGHT
In addition to our monthly lunches at the Treasury, the Rainbow Hub is trialing another social activity for our 50s Plus LGBTI Community at the Colonel Light Hotel.
Commencing, Saturday 21 May, Rainbow Hub welcomes our older LGBTI+ Community and their family and friends to the Monthly Session to catch-up, connect, meet new friends or just be out and about on a Saturday afternoon. These afternoons on the 3rd Saturday afternoon each month will be relaxed, easy going and informal.
The Monthly Session will be welcomed by publican Tullula Bright and staff on the ground floor space ensuring ease of access for all. Coffee, cake, mocktails and cocktails available for purchase all afternoon. This is an inter-generational event so, all LGBTI people welcome.
WHEN: 3:00pm Saturday 21 May
WHERE: 141 Currie St, Adelaide
BOOKINGS: essential at events@cotasa.org.au or phone
08 8232 0422 by Wednesday 18 May.
---
COTA SA's Silver Rainbow's Community of Practice is for anyone who is a worker or interested in the aged care sector; we share questions and observations and discuss issues relating to providing services and care to LGBTI elders. There are two sessions coming up:

A trans man perspective: Zac Cannell in conversation — an in-person session or on Zoom
Zac Cannell will be in conversation with Mona Khizam our Silver Rainbow Trainer and Team Leader. Followed by discussion and afternoon tea. Zac is a Sexual Health Counsellor for SHINE SA and has lived experience as a transgender man. He is a prominent advocate and allied health professional and will speak about safer client engagement.
WHEN: Thursday 5 May, 3.00 - 4.30pm
WHERE: In.Studio + Café, 268 Pirie Street, Adelaide
BOOKING INFO: or to download the flyer to share, click here
LGBTI Care perspectives — an in-person session or on Zoom
A chance to hear about three different projects to support LGBTI people ageing better. Followed by discussion and afternoon tea.
Speakers:
Palliative care traineeship project


Karen Glaetzer, Palliative Nurse Practitioner, Eldercare
Rainbow Horizons, inclusive end of life care
Jackie Wurm, Rainbow Hub, Project Officer, COTA SA

Created Communities trial
Robyn Lierton, Community Engagement and Diversity Manager, ECH
WHEN: Tuesday 7 June, 3.00 - 4.30pm
WHERE: The Joinery, 111 Franklin St, Adelaide
BOOKING INFO: or to download the flyer to share, click here
You can subscribe here to receive our SA Silver Rainbow Community of Practice e-news.
8 DAY GROUP HOLIDAY

A jam packed 8 day getaway with many inclusions. Murder Mystery dinner party, wonderland by night, 4WD tour of Norfolk island, island fish fry, sound and light show, breakfast bushwalk, Pitcairn Settlers tour, garden tour and a ghost tour are just some of the inclusions.

Prices include flights from your selected city and start from $3,850*pp twin share ex Adelaide. Single supplement available.

Breakfast and dinner daily included.

26th June 2022 departure


Staying safe on the road is important for all road users, however cyclists are more vulnerable because they have less protection than other motorists.


Drivers are required to give a minimum of one metre when passing a cyclist where the speed limit is 60 km/h or less or 1.5 metres where the speed is over 60 km/h.
If the driver of any vehicle has a clear view of any approaching traffic and can do so safely, they are permitted to:

· drive to the right of the centre of the road
· drive to the right of the dividing line
· drive on a dividing strip that is at the same level as the road
· drive on or over continuous lines around a painted island
· straddle lanes
· move across lanes
· drive not completely in a single line of traffic.
Drivers must ensure it is safe before indicating and passing a cyclist. If it is not safe they will need to slow down and wait until it is safe to pass.
For more information on SAPOL's Road Safety Centre programs and resources click here.
DISPLACED UKRAINIANS HAVE STARTED TO ARRIVE IN ADELAIDE
It is expected that between 300 - 400 Ukrainian people will arrive in the next few months, with nothing other than their suitcase. Please help!
CAPRI GIVEAWAY: CAPRI TOUR & ORGAN DEMONSTRATION
WHERE: The Capri Theatre, Goodwood
WHEN: Wednesday 25 May, 10am - 12pm
Be enthralled by the beautiful art modern design of the theatre and the m
ajestic sounds of the mighty WurliTzer theatre organ. The tour covers the history of The Capri, the beautiful art moderne architecture and a demonstration of theatre organ. Morning tea 10am (included)
10:30am - tour
12:00pm - finish
For further information: capri.org.au or Phone 8272 1177
LET US KNOW HOW WE ARE DOING...
At COTA SA we always welcome your feedback so we can improve our services to you.
If there's something you'd like us to know, please tell us using the button below.
COTA SA acknowledges the Kaurna people of the Adelaide Plains as the traditional custodians of the land our headquarters occupy. We also acknowledge all Aboriginal nations throughout South Australia. We honour Aboriginal peoples' continuing connection to Country and recognise that their sovereignty was never ceded. We pay our respects to Elders past, present and emerging and extend that respect to all Aboriginal people.
POSTAL ADDRESS
PO BOX 7024, Hutt Street SA 5000
STREET ADDRESS
Kaurna Country Level 1/85 Hutt St, Adelaide SA 5000
www.cotasa.org.au
ABN 28 426 218 58