COTA SA E-NEWSLETTER
26 JULY 2022
AGEING: It's time to re-write the rules
If you are a South Australian aged 50+, we need you!
You will soon be invited to COTA SA's first ever Congress for Older South Australians! We will ask you to bring your life experiences to the table and help us define what older lives look like in 2022. Let's help our government and community understand modern ageing – from the people who are living it.

We are holding two free events, in Adelaide and in the Yorke Peninsula. Details of how to register will be released in the coming weeks.
In celebration of International Day of Older Persons.
SAVE THE DATE ADELAIDE
Friday 30 September 2022
9:30am - 1:30pm
U CITY 43 Franklin St, Adelaide

SAVE THE DATE YORKE PENINSULA
Wednesday 5 October 2022
Venue and location TBC


STRENGTH FOR LIFE &
THE GREEK COMMUNITY
COTA SA's Strength for Life Program has had a sustained and supportive relationship with the Greek Orthodox Community of SA; we have had the pleasure of being invited to present Strength for Life to a variety of Greek seniors groups in Camden Park, Mitcham, Salisbury, Thebarton and Goodwood. We have been welcomed warmly by community leaders and members alike.

Together we can work to make this valuable exercise program more accessible and culturally responsive by exploring specific community needs with flexibility and creativity.
Thanks to Agapi, Cathy and Anastasia for your hospitality and enthusiasm and look forward to continuing to work with you!
---
REFUGEE EVENT: HEALING AND STRENGTH FOR LIFE
The African Women's Federation of SA hosted a wonderful Refugee Week event with a theme of 'healing'. COTA SA was delighted to be invited to this great event in Salisbury to present the Strength for Life Program to a group of 50 community members. It was an ideal opportunity to highlight the many psychosocial benefits that relate to Strength for Life for those on a journey of healing and rebuilding lives. They include reduced anxiety and depression, better sleep, improved confidence, enhanced concentration and the nurturing of social connections.


We look forward to continuing to work with the African Women's Federation of SA to enable the community members to participate in Strength for Life for many years to come!
---
SEE STRENGTH FOR LIFE IN ACTION
AT BLACKWOOD REC CENTRE
COTA SA is supporting a national study conducted by Catalyst Research into Retirement Living. The study aims to understand the needs of older Australians on how they undertake research and assess providers as they consider independent or assisted living options i.e., what do older Australians want and need? Feedback from the study will help inform Retirement Living providers about the motivations and concerns Australians have on this important topic. Your input is sought via a 10 minute survey which you can access via this link. Your feedback will remain confidential. COTA SA will share findings and use study findings to advocate on your behalf, as we continue to work towards a society where older people can flourish.
We are still seeking Volunteers to be part of our COTA Visitors program.
We have 80 older people registered with us who would love to have someone visit them for a cuppa and a chat to break their isolation and loneliness.
If you are located in the Adelaide metro area and can spare an hour a week or a fortnight to be the light in someone's life, please give us a call on 08 8232 0422.
Be the reason to make someone smile.
ELDER ABUSE SIGNS AND SUPPORT - Interview with Jane Mussared
Listen to Jane Mussared speak to Jennie Lenman on 5MU about Elder Abuse, the signs to look out for and the support that is available to older people.
CLIMATE CHANGE GROUP VOLUNTEER
COTA SA is seeking a Digital and Administrative Volunteer to work closely with the Climate Change Group to support their activities. The role will involve:
If this sounds like something you would be interested in, please click on the button below or call 08 8232 0422 for more information.
SIMPLE, EASY TO UNDERSTAND INFORMATION SHEETS
Navigating Aged Care can be a challenge, that's why we've created resources to help.
Information Sheet 4 is a guide to higher level supports. This sheet provides information on what happens after you have an Aged Care Assessment, what you do when a Home Care Package becomes available, and what to do when you find a Home Care Package provider. Read it here.
You can also talk with John Moran, our Ageing Well Coordinator – Country, for more information on all things aged care 1800 182 34.
DO YOU KNOW SOMEONE AGED 50+ IN NSW?
If so, we want to speak with them!
The Plug-in is undertaking research to transform retirement living and aged care. We are working with a provider in NSW who has new and exciting plans which they hope will be a model for the future of community living and care.
We are looking for people who want to provide feedback on this new approach to community living and care. This will be an opportunity for you to share your ideas and experience on how you would like to live as you get older. As with all our projects, we have some specific people who we wish to hear from to chat about:
· Retirement living: Those interested in retirement living in the future, and either living in the South Coast area of NSW or who would consider moving there
· Aged care design: People in NSW who have experience with a loved one in aged care OR who think that they may need aged care in future
If you know family, friends or others in NSW who would be interested in contributing to this project and the work of The Plug-in, please share this information with them or contact The Plug-in team on 8224 5526 or email: connect@theplugin.com.au
RAINBOW HUB MONTHLY LUNCH

A lunch for members of the LGBTI community aged 50+
DATE: **THIS WEEK**
Thursday 28 July, 12 noon - 1:30pm
Thursday 25 August, 12 noon - 1:30pm
WHERE: Treasury 1860, 144 King William Street, Adelaide
BOOKINGS: Thursday before - events@cotasa.org.au or call 08 8232 0422.
Please note: Attendees need to be fully vaccinated against COVID-19.

Check our Facebook page for updates if the COVID-19 situation changes in South Australia.
COLONEL LIGHT MONTHLY SESSIONS
Monthly session for LGBTIQ+ people of all ages. Tullula Bright and staff serve coffee, cake, mocktails and cocktails for purchase.

WHEN: 3:00pm - 5:00pm, Saturday 20 August
WHERE: Colonel Light Hotel, 141 Currie St, Adelaide
BOOKINGS: Thursday before - email events@cotasa.org.au or call 08 8232 0422.
SURVEY FOR LIFESTYLE STAFF CLOSES 1 AUGUST
Are you a diversional therapist, lifestyle coordinator or lifestyle assistant working in the aged care sector?


This survey will inform the work of LGBTIQ+ Health Australia (COTA SA's Silver Rainbow partner) and Diversional & Recreation Therapy Australia in creating a guide for diversional therapists and leisure and lifestyle staff working in the aged care sector on lesbian, gay, bisexual, transgender and intersex (LGBTI) inclusivity and how this can be applied to the valuable work you do. This includes a resource including practical tips, activity templates and an inclusive life-story book. It will also cover topics such as the importance of inclusive language in activity programming, the negative mental and physical health impact on older LGBTI people of using the wrong language.

The survey consists of 10 short questions and will take approximately two minutes to complete. Please share with your networks.
8 day group holiday

Adelaide * Whyalla * Streaky Bay * Fowlers Bay * Ceduna *
Mount Dutton Bay

Discover the amazing wildlife in Australia's last great ocean wilderness - South Australia's spectacular Eyre Peninsula. Marvel at as many as 90 magnificent whales at the Head of the Great Australian Bight, as well as a scenic wildlife cruise from Fowlers Bay to see them up close. Also included is a visit to Mt Dutton Bay Woolshed Museum, a visit to Port Lincoln and a scenic seafood cruise to a sea lion colony on Boston Harbor. Optional alternative on day 7 to see the Great White Sharks in Port Lincoln.

15 September 2022 departure.
$3050 pp twin share, from Adelaide.
Interstate connections available, starting at $3930.
Single supplement available.
7 breakfasts, 1 morning tea, 2 lunches and 5 dinners included.

CALL NOW to book or to find out more! 1300 896 282
South Australia is full of amazing and picturesque locations and given the current international travel restrictions, now more than ever is the perfect time to hitch up the caravan and explore.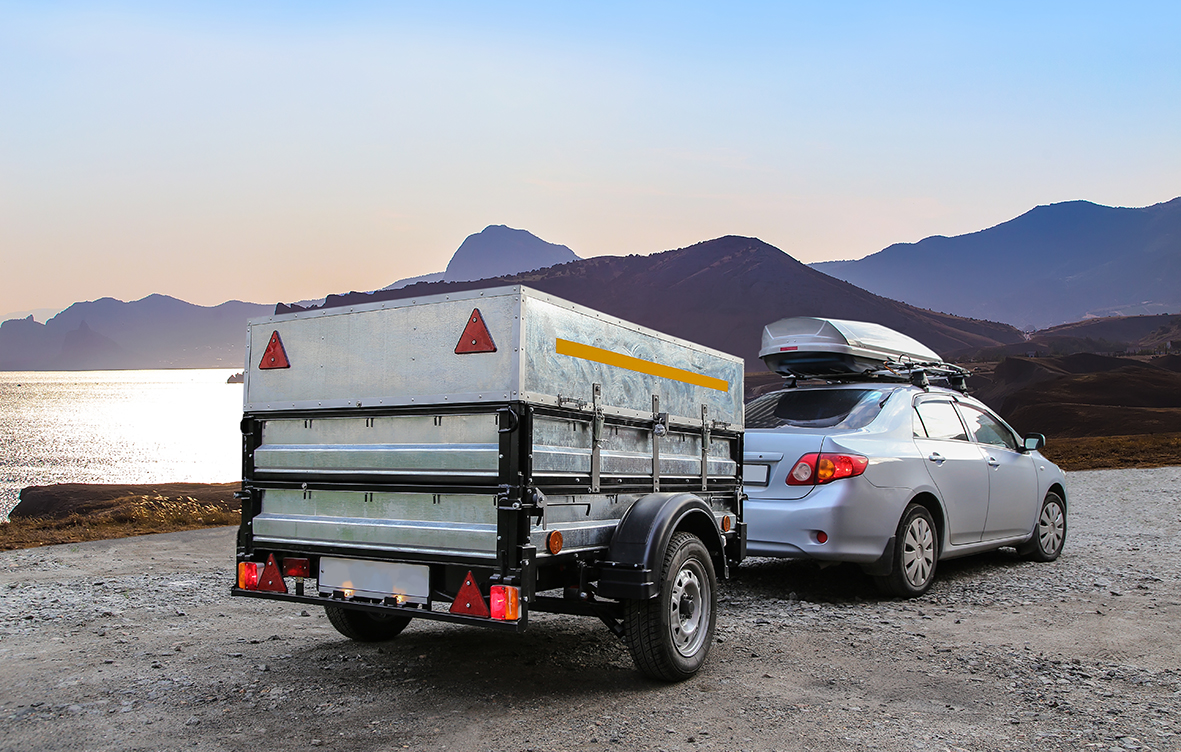 Before heading off, you must ascertain if your vehicle is suited for towing a caravan. You can check your vehicle's Gross Vehicle Mass (GVM) by looking at the vehicle handbook or contacting the manufacturer. The weight of the caravan, its contents (which should be correctly distributed) and any passengers in the vehicle will be included in your vehicle's GVM. You must also take into consideration the capacity of the towing apparatus.
Make sure your caravan is in a good working order. Check that all the lights work, all tyres are in good condition and inflated to the correct pressure, the safety chains are crossed and attached securely by rated 'D' shackles and the split pins are in place and secure. Ensure all mirrors (including extension mirrors) have a clear view of the road and traffic behind and to each side of the towing vehicle.
For more helpful information on towing caravans, visit:
Police road safety resources
The Drivers handbook on towing
CAPRI GIVEAWAY: HIGH SOCIETY FEATURING MS TRACE AND SMOOTH MELTDOWN
WHERE: The Capri Theatre, Goodwood

WHEN: Sunday 14 August at 2pm
Ms Trace (formerly Canini) and The Smooth Meltdown will take us on a musical journey of past jazz greats, live on stage, with Kerin Bailey on keys.
This will be followed by the All Star favourite, High Society, featuring Bing Crosby, Grace Kelly, Frank Sinatra & the great Louis Armstrong.
To win a complimentary double pass, be the first caller to ring COTA SA on 8232 0422.
THE AUSTRALIAN TRADITIONAL AND
BUSH DANCE SOCIETY
Looking for a relaxing way to keep fit and socialise?
The Australian Traditional and Bush Dance Society (ATBDS) might be your answer! Come on your own or with a friend. The dances are a social occasion where all dances are walked through and you learn by doing them. No previous experience needed.
Tuesday night dances are held on the 2nd, 4th and 5th Tuesdays from 7:30 to 9:30pm in Prospect Town Hall, 128 Prospect Rd. Your first night is free, and subsequent nights $5.
For more information phone Merilyn on 0409 670 205

NOMINATE NOW - SENIOR AUSTRALIAN OF THE YEAR

We all know an unsung hero in our community who inspires us to be a better Australian. Shine the spotlight on their contributions by nominating them for the Australian of the Year Awards.
Now is the time to recognise those South Australians aged 65 and over who continue to achieve and make a difference in our community, state and nation. This is your chance to amplify someone's extraordinary story and years of contributions.
Nominating is so easy! Do it here before 31 July 2022. All it takes is one nomination for someone to become the next Senior Australian of the Year.
FULLY - FUNDED SCHOLARSHIP OPPORTUNITY

An MRFF-funded PhD scholarship opportunity has just been established, for a candidate to work across Flinders University and SAHMRI with the Registry of Senior Australians team on the topic of mental health needs and services for older Australians. The project will provide the candidate with an opportunity to build strong multidisciplinary networks, develop their skills in data analytics, and conduct translational research to influence policy change. More detail and how to apply is available here.
LET US KNOW HOW WE ARE DOING...
At COTA SA we always welcome your feedback so we can improve our services to you.
If there's something you'd like us to know, please tell us using the button below.
COTA SA acknowledges the Kaurna people of the Adelaide Plains as the traditional custodians of the land our headquarters occupy. We also acknowledge all Aboriginal nations throughout South Australia. We honour Aboriginal peoples' continuing connection to Country and recognise that their sovereignty was never ceded. We pay our respects to Elders past, present and emerging and extend that respect to all Aboriginal people.
POSTAL ADDRESS
PO BOX 7024, Hutt Street SA 5000
STREET ADDRESS
Kaurna Country Level 1/85 Hutt St, Adelaide SA 5000
www.cotasa.org.au
ABN 28 426 218 58