COTA SA E-NEWSLETTER
5 JULY 2022
COTA SA - ACHIEVES CERTIFICATE IN
ASES ACCREDITATION
COTA SA recently achieved Certificate level in the Australian Service Excellence Standards (ASES). This achievement has been a culmination of hard work and dedication by the COTA SA staff to create a quality organisation committed to consistent delivery of service across all areas.
It's NAIDOC week 2022, a chance to celebrate and recognise the history, culture and achievements of Aboriginal and Torres Strait Islander peoples.
This year's theme is Get Up! Stand Up! Show Up! – the perfect opportunity for us all to Get Up! Stand Up! And Show Up! for change.
Find out more about NAIDOC week here and head along to an event near you.
FREE TRAVEL FOR SENIORS CARD HOLDERS
Effective from Friday, 1 July 2022, South Australian Seniors Card members have be able to travel for free on Adelaide Metro buses, trains and trams, all day, every day.
Previously, SA Seniors Card members were required to pay a concession fare during peak weekday times.

Last week COTA SA CE Jane Mussared attended an event with Transport Minister Tom Koutsantonis announcing the free travel. Jane said, "Free travel for seniors will cost the State Government $5.2 million a year, but the freedom it brings to older people in South Australia to participate in their communities full time is critical. The days of being Cinderella, and racing home before the 3pm curfew, are over. COTA SA has campaigned for this for years."


"At a time when cost of living pressures are paramount for people on low and fixed incomes, this is so important. It also helps older people make the decision to leave the car at home and supports their independence."
Seniors Card members can arrange a refund of existing credit on their Seniors Card here.


This announcement comes at the conclusion of COTA SA's 'Seniors on Board' project, which saw volunteers run information sessions in the community, for older people, providing them with the tools they need to navigate the Public Transport system.

COTA SA Project Officer, Rachel Telfer has been working on Seniors on Board and previously the COTA Social Connections project. Both projects have been hugely successful but have now run their course and we wish Rachel all the best in her future endeavours.

HAVE YOU READ THE SENIOR ARTICLE ON THE STATE BUDGET?
July's edition of The Senior is out now. Have a read here! It includes quotes from COTA SA's Jane Mussared in the State Budget story on page four.
FLEURIEU NEIGHBOURHOOD NETWORK
Jillian Mitchell has joined the COTA SA team as Manager of the Fleurieu Neighbourhood Network (formerly, Village Hub) - taking over from Desmond Ford.

Jill has worked alongside Desmond as a member of the FNN volunteer steering committee over the past year and brings valuable skills and experience to the role.
Jill lives locally at Goolwa Beach, is passionate about the FNN initiative and is filled with many great ideas to make it a success. We welcome Jill to the COTA SA Team and also thank Desmond for his commitment to the program and wish him all the best.
The Fleurieu Neighbourhood Network will offer peer-to-peer volunteering and support, ageing well activities and events, information and support to access services, advocacy and representation about issues that matter to older people. It will also offer social opportunities for members living in the Southern Fleurieu — including Goolwa, Victor Harbor, Port Elliot, Middleton, Hindmarsh Island, Encounter Bay, McCracken and Hayborough. To find out more click here.

Over the last month, COTA SA's Climate Change Group has presented to our Policy Council and the community about the practical actions they have been focussing on to care for our planet. Their presentation covered electric vehicles, finding trusted sources of information and talking to South Australian companies about their plans for Net Zero Carbon Emissions.

All older South Australians have connections to businesses in Australia through purchasing goods and services, investing in businesses through shares or superannuation and using banks to manage their finances. These businesses want our relationship with them to continue. We, in turn, are impacted by the decisions they make to reduce carbon. Members of the Climate Change Group met with seven SA-based companies listed on the Australian Stock Exchange (ASX) to discuss their commitment to achieve Net Zero Emissions by 2050, how they are going to achieve that target, and how they would ensure that their shares would retain value through the journey.

We are excited to share the group's report about what they learnt from these meetings and the practical steps everyone can take to talk to businesses.
SUBMISSION TO THE REVIEW OF THE AGEING AND ADULT SAFEGUARDING ACT 1995.
COTA SA has made a submission to the Review of the Ageing and Adult Safeguarding Act 1995. The submission is the result of consultation with COTA SA community including through the COTA SA Policy Council. It is available on our website here .

KAPUNDA SENIOR CITIZEN'S CLUB CELEBRATES 53 YEARS
Strength for Life Manager Sophie Beers (picture in navy vest at the back) attended the Kapunda Senior Citizen's Club 53rd birthday along with Federal Member for Barker, Mr Tony Pasin and Light Regional Council's Acting Mayor, Mr Deane Rohrlach.

Mr Pasin spoke about the impact that Senior Citizen's Clubs have on local community throughout South Australia, and the event was featured in The Leader Newspaper, talking about the much needed expansion of the centre.

SIMPLE, EASY TO UNDERSTAND INFORMATION SHEETS
Navigating aged care can be a challenge, that's why we've created simple easy to understand resources to help with a series of information sheets.

Information sheet #3 is a guide to entry level services under the Commonwealth Home Support Program. This information sheet provides you with examples of services available in the Commonwealth Home Support Program and what to expect once you have been approved for a CHSP service.
You can also talk with John Moran, our Ageing Well Coordinator – Country for more information about taking this first step on 1800 182 34.
Merna Giundy has joined the COTA SA Let's Talk Aged Care team, as Ageing Well Coordinator, taking over from Trudy Gore. Merna has a passion for supporting vulnerable people and will continue the great work that Trudy has been doing to support older people navigate aged care. If you need assistance to navigate My Aged care or the aged care system, please call 8232 0422.

THANK YOU TO OUR BUSINESS FRIENDS
COTA SA received two very generous corporate donations recently from –

The Australian Financial Advisers (AFA) Foundation as its charity partner at the recent AFA Roadshow in Adelaide

As the beneficiary of a Gnocchi Night hosted by Trice Project and Development Managers (pics below).
These donations directly enable the recruitment and training of a team of customer service volunteers who help up to 600 older South Australians every month to find a service or sort an issue.
THE PLUG-IN HAS BEEN ON THE ROAD
The Plug-in team has been conducting workshops and interviews with people aged 50 and over in regional South Australia. Throughout June, we have held groups in Kadina, Peterborough, Port Pirie, Strathalbyn, Victor Harbor and Whyalla. Thank you to our lovely participants who have shared their experiences so far! We have had a wonderful time hearing about the change events that you have navigated and the ways that you make social connections.
Throughout July we will be visiting the final locations where we are conducting our workshops for these projects:
· To talk about what helps you make and maintain connections with others:
Clare and Robe
· To talk about your experience of navigating major environmental and social changes: Tanunda
During July and August, we will also be continuing with interviews with people living in all of the above areas, including those already visited for workshops.
Would you like to have your say? If you have already registered your interest in taking part, we want to say – thank you! We are still looking for more people to participate (and if you can't recall registering but would like to take part, please feel free to register again).
The Plug-in is supported by Office for Ageing Well and Wellbeing SA to undertake this research. The findings from this study will inform local programs in your area and be shared with decision-makers in State and Local Government, Local Health Networks, not-for-profit organisations, and other service providers.
If you know family, friends or others who would be interested in contributing to this project and the work of The Plug-in, please share this information with them. The Plug-in wants to hear the voices of a broad range of older South Australians from regional and metropolitan areas.
Contact The Plug-in for more information on 08 8224 5526 or connect@theplugin.com.au.
SA REGIONAL DISABILITY, AGEING & LIFESTYLE EXPO KADINA
COME AND SEE US THIS THURSDAY!!!
The Disability, Ageing and Lifestyle Expo #MyLifeChoices visits Yorke Peninsula and
COTA SA will be there.
When: Thursday 7 July
Where: Harvest Christian College, Kadina.
Time: 11:30am - 5:30pm
Register for FREE entry here
Gain access to up-to-date information, discover products and services and enjoy a nice day out at this engaging community event.
RAINBOW HUB MONTHLY LUNCH

A lunch for members of the LGBTI community aged 50+
DATE: Thursday 28 July, 12 noon - 1:30pm

WHERE: Treasury 1860, 144 King William Street, Adelaide
BOOKINGS: By Thursday before - events@cotasa.org.au or call 08 8232 0422.
Please note: Attendees need to be double vaccinated.
Check our Facebook page for updates if the COVID-19 situation changes in South Australia.
SATURDAY AFTEROON SESSION AT THE COLONEL LIGHT
Monthly session for LGBTIQ+ people of all ages. Tullula Bright and staff serve coffee, cake, mocktails and cocktails for purchase.
WHEN: 3:00pm - 5:00pm, Saturday 16 July
WHERE: Colonel Light Hotel, 141 Currie St, Adelaide
BOOKINGS ESSENTIAL: By Thursday before - email events@cotasa.org.au
or call 08 8232 0422.
We have said goodbye to Volunteer Coordinator, Paloma Wraith. Paloma joined COTA SA in 2010. Since then she, with our program managers, has built a wonderful team of volunteers delivering thousands of hours of support every year. We wish Paloma all the best in her next career.
Our Program Managers will assume responsibility for volunteer management. We will continue to seek volunteers for specific roles as required including to fill current vacancies within our COTA Visitors program. For more information about becoming a COTA Visitor, click here.
For up to date advice about our volunteer vacancies please visit our website or call COTA SA on 08 8232 0422.
COOBY PEDY AND THE FLINDERS
5 day group holiday


Coach Captain Liam invites you to join him to experience this holiday.
Visit Quorn, Marree, Roxby Downs, Coober Pedy. Great accommodation!
As well as amazing sightseeing, a bonus on this great tour will be the outback wildflowers out in their full glory due to the big wet this season.
Highlights include The Breakaways, Silo light and sound show and all sightseeing!

Tues 23rd Aug 2022 departure
$1590 pp twin share
Single sole use rooms $390 extra
Breakfast and dinner daily included.

CALL NOW to book or to find out more! 1300 896 282
SEATBELTS AND CHILD RESTRAINTS
A seatbelt is one of the primary safety features of your vehicle and will substantially reduce the risk of serious injury or death in a crash if worn correctly. Apart from ensuring adults wear a seatbelt, it is the driver's responsibility to ensure all passengers are restrained correctly.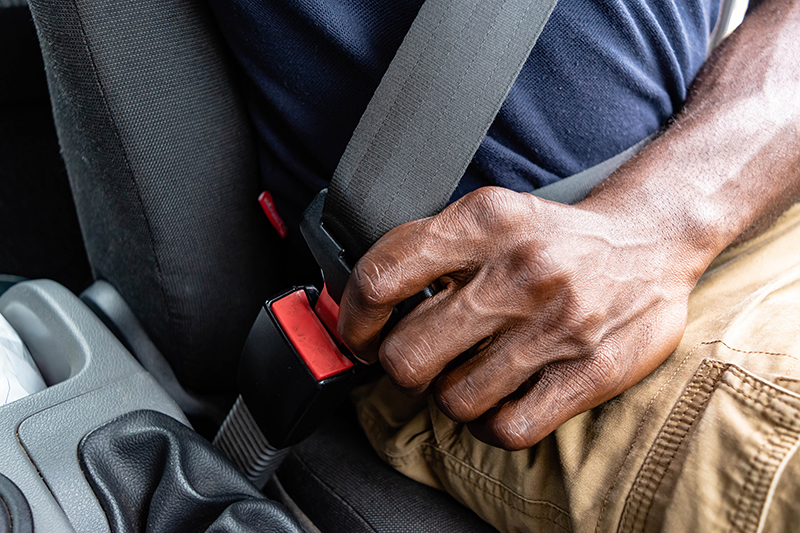 Child restraint laws are based on age (rather than by height or weight) because research indicates this is easier for parents/guardians to follow. However, a child's height and weight are important to consider when making a choice about the right restraint or booster seat for your child.
The law specifies that:
· If a child is too tall or heavy for the restraint specified for their age, they must use the
restraint specified for the next age group.
· If a child is too small to advance into the restraint for their age, they should remain in
the restraint specified for the previous age group until they have outgrown that
restraint.
The age groups for children are as follows:
· up to 6 months
· 6 months to 4 years
· 4 years to 7 years
· 7 years to 16 years.
For more information about the requirements for each age group visit here - select 'road safety resources', 'seatbelts' and 'seatbelts information sheet'.
COMMUNITY ACHIEVEMENT AWARDS

Office for Ageing Well and Awards Australia are looking for individuals and organisations working to confront and overcome discrimination against older South Australians.
Nominees must demonstrate an understanding of the pervasive nature of ageism, and what action they are taking to tackle it by breaking down barriers and busting myths and stereotypes so that South Australians, no matter their age, can live well.


Nominations for the Community Achievement Awards will close on Thursday 25 August with awards to be presented in Adelaide in December.
For more information click here.
AUSTRALIAN OF THE YEAR AWARDS
Nominations for the 2023 Australian of the Year Awards are OPEN and now is the time to show our appreciation for their contributions by nominating them for the title of:
· Australian of the Year
· Senior Australian of the Year (65 years and over)
· Young Australian of the Year (aged 16 to 30)
· Australia's Local Hero
Nominating is simple, just click here to nominate someone by 31 July 2022.
CAPRI GIVEAWAY: EXHIBITION ON SCREEN - CANALETTO & THE ART OF VENICE
WHERE: The Capri Theatre, Goodwood

WHEN: Sunday 31 July at 4pm
From London, Canaletto & the Art of Venice will travel to the great Italian city to explore the origins of Canaletto's art. Whilst appearing to be faithful representations of the city, Canaletto's skill came from his manipulation of reality.

One double pass is up for grabs – just be the first to call COTA SA on 8232 0422 and it's yours!

It's the perfect opportunity to mingle with fellow senior cinema lovers over a curated selection of entertaining and extraordinary global cinema in a warm and open environment - with complimentary tea and coffee on arrival.
Sessions are every Tuesday and Friday at 10:30am and 2:00pm, with tickets available online or at the door.


Ticket start from $10 (for members) or $12.50 for seniors.


View the latest program here.
LET US KNOW HOW WE ARE DOING...
At COTA SA we always welcome your feedback so we can improve our services to you.
If there's something you'd like us to know, please tell us using the button below.
COTA SA acknowledges the Kaurna people of the Adelaide Plains as the traditional custodians of the land our headquarters occupy. We also acknowledge all Aboriginal nations throughout South Australia. We honour Aboriginal peoples' continuing connection to Country and recognise that their sovereignty was never ceded. We pay our respects to Elders past, present and emerging and extend that respect to all Aboriginal people.
POSTAL ADDRESS
PO BOX 7024, Hutt Street SA 5000
STREET ADDRESS
Kaurna Country Level 1/85 Hutt St, Adelaide SA 5000
www.cotasa.org.au
ABN 28 426 218 58